Vintage 6
Rockwood Retaining Walls ®
Vintage 6
Vintage 6 is Rockwood's, three-piece, freestanding/retaining wall system that performs as good as it looks. Vintage 6 is a one-pallet, tumbled or split-face wall system that builds very fast, is priced to beat other multi-piece and embossed walls products, and builds straight or radius garden walls and seatwalls without cutting. Vintage 6's anchor bars create strong block-to-block and block-to-grid connections and to build vertical retaining or freestanding walls and pillars.
Features
Three-piece system, all sizes on one pallet
Two styles: split-faced or tumbled
Builds vertically — straight or 8' radius without cutting, freestanding or retaining walls
End blocks are split on 3 sides, corner/pillar block split on two sides
Cap with Silver Creek's chiseled wall cap or 3" split or tumble cap block
Name
Size
Face Area
Weight
Pallets
Weight
Small
6 x 10 x 6" H
0.25 sq. ft.
137.5 lbs.
24 sets (36 sq. ft.)
3,350 lbs.
Medium
12 x 10 x 6" H
0.50 sq. ft.
Large
18 x 10 x 6" H
0.75 sq. ft.
Small End Block
6 x 10 x 6" H
0.42 sq. ft.
81.50 lbs.
8 sets (10 sq. ft.)
702 lbs.
Large End Block
12 x 10 x 6" H
0.83 sq. ft.
Corner / Pillar Block
12 x 9 x 6" H
0.50 sq. ft.
48 lbs.
30 (15 sq. ft.)
1,490 lbs.
Blocks available by pallet, end pieces available by the set or pallet, corners available by pallet.
---
Please note: Always refer to actual product when making final color selection. Get assistance or request the location of your nearest distributor(s).
Split-Faced
---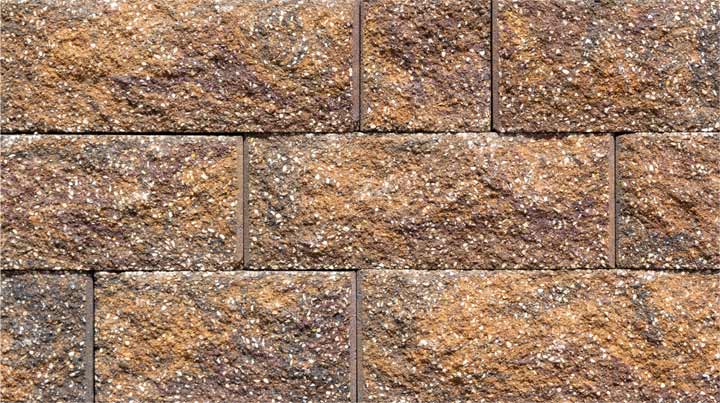 Beechwood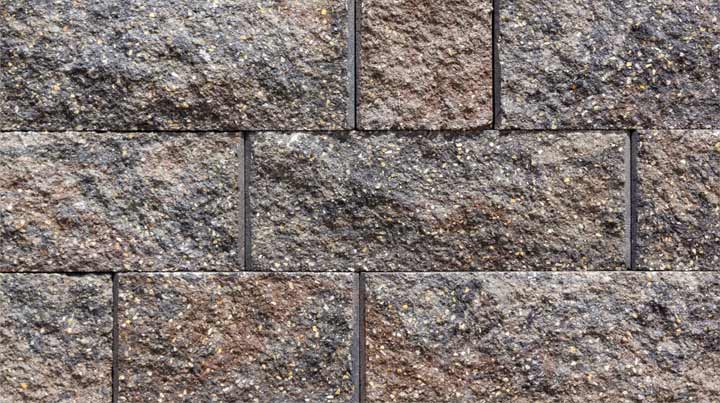 Bluestone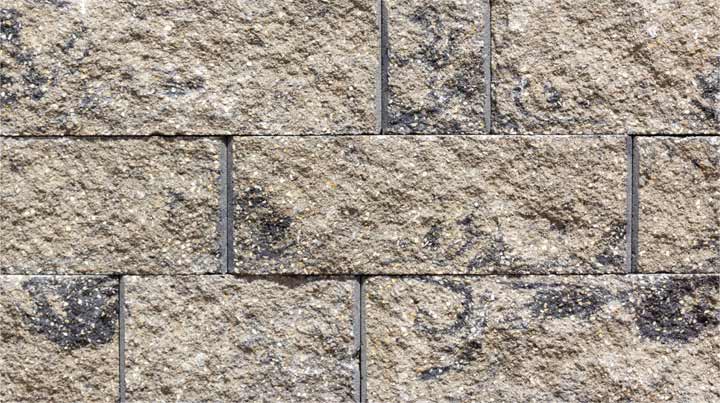 Cascade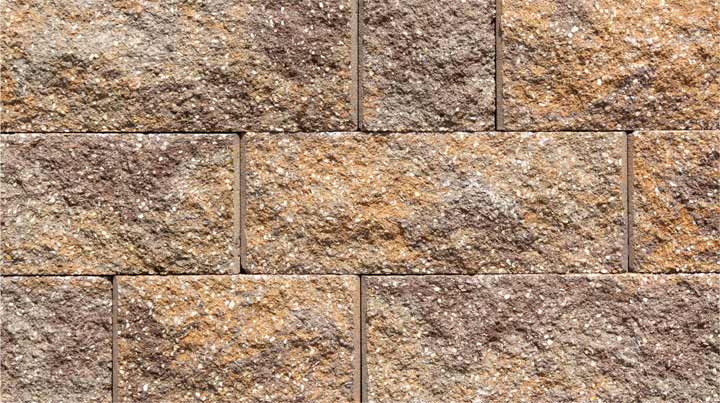 Santa Fe
Tumbled
---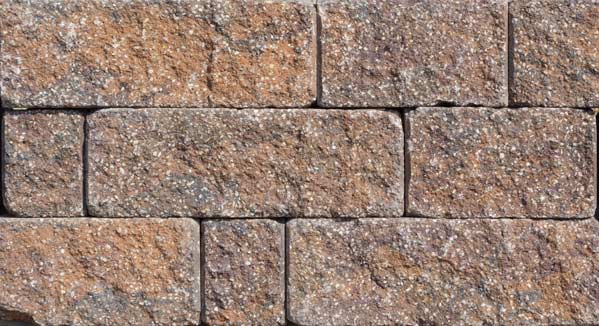 Beechwood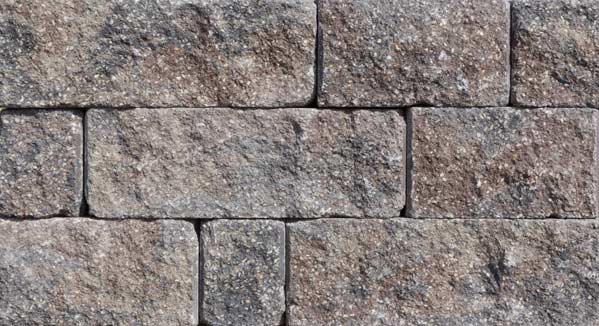 Bluestone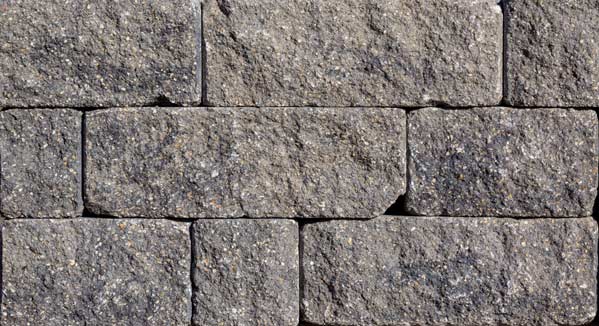 Cascade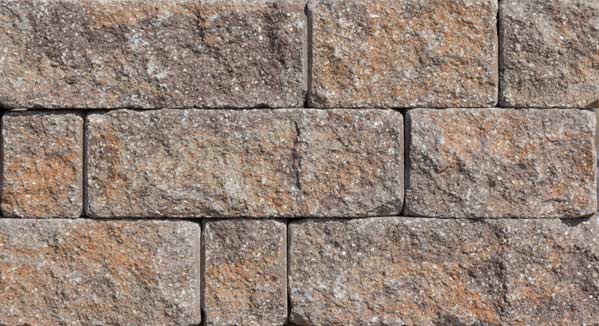 Santa Fe