Barn Plank
Silver Creek Stoneworks ®
Barn Plank
Silver Creek's newest landscape tile has the look of weathered white pine, with soft edges, deep splits and detailed grain on five surfaces.
Barn Plank is wet cast concrete and will never rot, warp, splinter or peel over time and it'll never need to be stained or sealed like wood, or crack like stamped concrete. Since there's nothing in the hardscapes market that looks so authentic and installs so easily, hardscapers and property owners alike will love our Barn Plank.
Features
Deep splits and detailed grain top and sides, three faces each
Will never rot or warp
Great for paths, patios, pools, caps and overlays
Matching step block, wall, and fire pit
Strong and durable 10,000 psi concrete
Important Installation Notes
Gap tiles a minimum of 1/4" to aid in leveling and aesthetics
Compact with a roller packer buffer pad to prevent scuffing
Pull from multiple pallets, and rotate tiles to enhance random appearance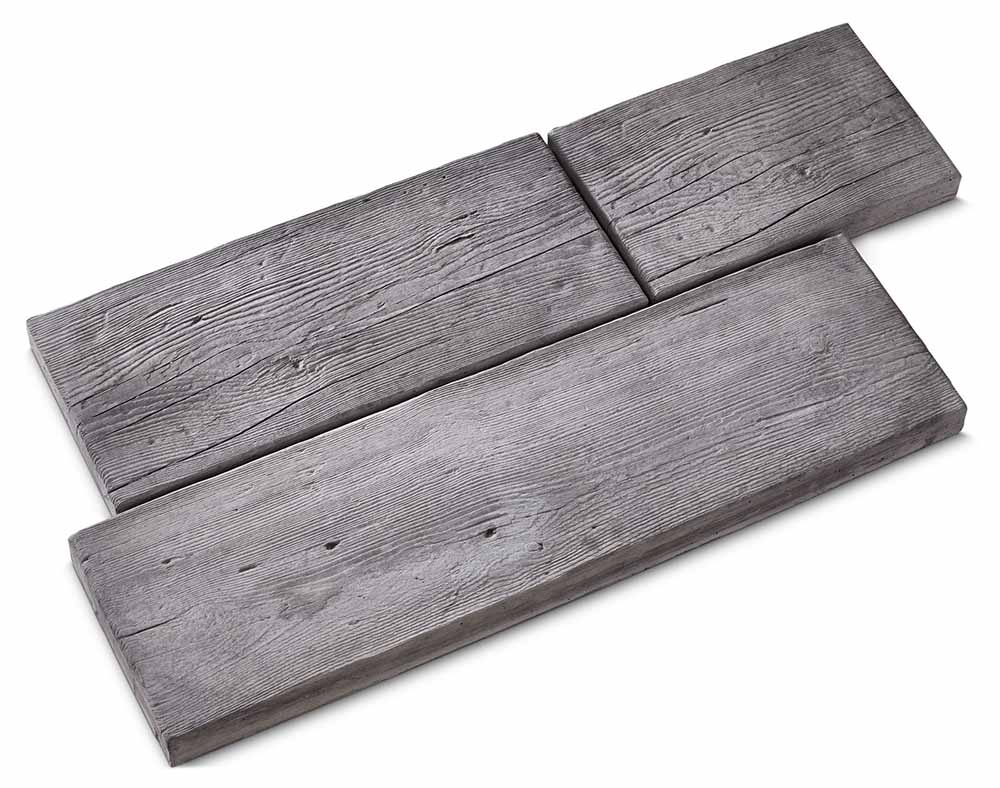 | Size/Name | Dimensions | Area/Unit | Weight | Units/Pallet | Area/Pallet | Weight/Pallet |
| --- | --- | --- | --- | --- | --- | --- |
| Small | 15.50 x 9.75 x 2" H | 1.05 sq. ft. | 24 lbs. | 40 | 42 sq. ft. | 1,010 lbs. |
| Medium | 23.375 x 9.75 x 2" H | 1.59 sq. ft. | 33 lbs. | 20 | 31.80 sq. ft. | 710 lbs. |
| Large | 35.00 x 9.75 x 2" H | 2.37 sq. ft. | 52 lbs. | 20 | 47.40 sq. ft. | 1,090 lbs. |
Silver Creek's landscape tiles, steps, caps & tops and wall products are strong (10,000 psi) wet cast reproductions of handcrafted originals. These manufactured landscape products look and feel like the real thing and all are backed by a Limited Lifetime Warranty. See complete warranty at: silvercreekstoneworks.com
Partial pallet quantities available. To calculate pieces divide total sq. ft.by 5.20. Pallets cannot be double stacked. Exposed to sun and Mother Nature, Barn Plank will age much like real wood.
Complementary Products
---
Barn Plank tiles are manufactured with a surface applied protectant to help resist the harmful effects of time, Mother Nature, acid rain and stains. Please note: Always refer to actual product when making final color selection. Get assistance or request the location of your nearest distributor(s).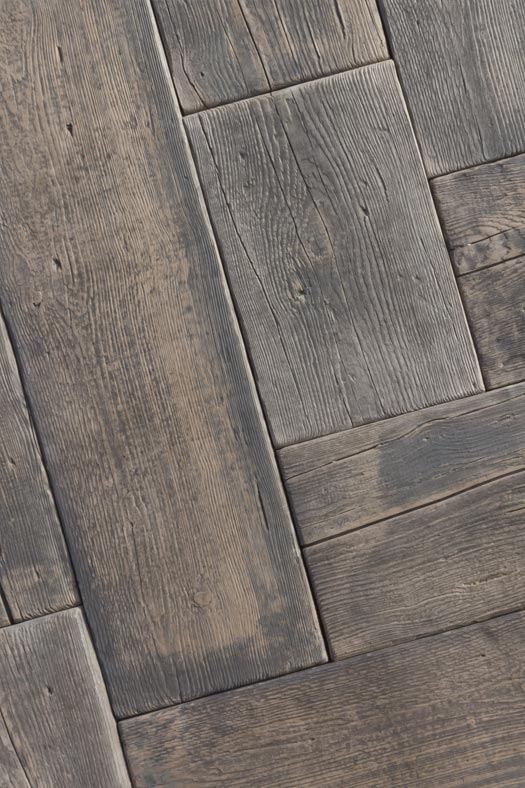 Mahogany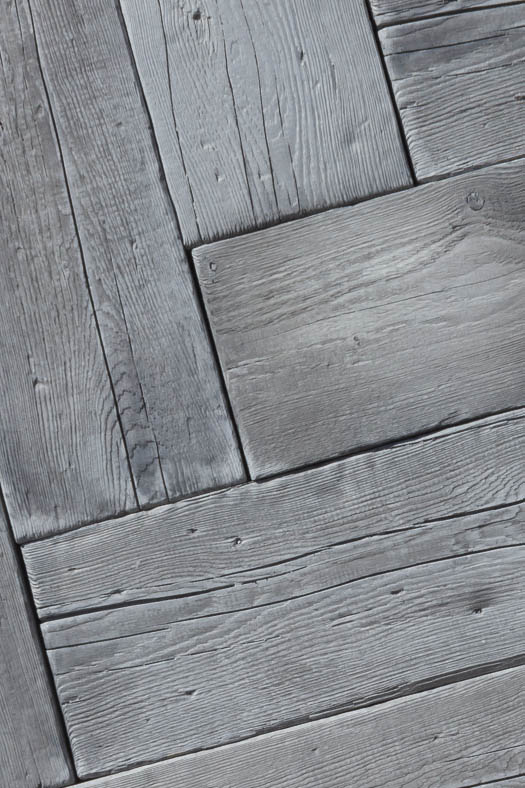 Weathered Gray